1. Ultrasonic gas-water recoil-type rail-track ultrasonic gas-water recoil-type bottle washer adopts "one super + three water three gas" or "one super + two water three gas" method, which uses ultrasonic cavitation to go The role of pollution, and the use of gas and water alternately spray fine washing. The machine is suitable for cleaning various kinds of antibiotic bottles. It features simple structure, small floor space, multi-track to solve high-yield problems, water saving and easy to use. Disadvantages: The control aspect is backward. It can't clean the position of the bottle mouth every time. Compared with other machines that can clean the bottle mouth, the cleaning effect is slightly inferior.
2. Pallet type ultrasonic water recoil tray type ultrasonic water recoil type bottle washer adopts "two super + reverse + three water three gas", which uses disc type conveying to complete submerged ultrasonic rough washing and turning High-pressure water washing has the characteristics of low loss and low energy consumption, and is suitable for semi-automatic or small-scale production. The disadvantage is that manual loading is required when entering the bottle washing machine.
3, vertical bottle washer ultrasonic rotary gas water jet type (also known as vertical bottle washer) is derived from the German BOSCH company products, using "one super + three water three gas", that is (ultrasonic rough wash + gas water alternate Jet fine wash). It is suitable for the cleaning of large and medium-sized bottles. It is characterized by high operation automation, compact structure, suitable for the joint engine group and good cleaning quality. It is currently a popular model of international Zui.
heating plate is suitable for industry, agriculture, universities and colleges, industrial and mining enterprises, medical and health care, scientific research unit laboratory for heating equipment, this product is the shell made of high quality cold-rolled steel sheet surface electrostatic spraying, modelling is novel, beautiful, KangFuXing can strong, strong and durable. Adopts thyristor stepless adjustable, can adapt to the needs of users of different heating temperature, enclosed heating plate, heating the halogen-light, s afe and reliable, high heat utilization, choose high accuracy intelligent instruments, have independent intellectual property rights.
Characteristics:
1. It adopts closed heating style without naked fire.
2. It adopts silicon controlled stepless regulating for different heating temperature.
3. The shell adopts electrostatic spraying technology. It has steady and beautiful coating surface.
| | | | |
| --- | --- | --- | --- |
| Model | ML-1.5-4 | ML-2-4 | ML-3-4 |
| Specifications(mm) | 400*280 | 450*350 | 600*400 |
| Voltage | 220V/50HZ | 220V/50HZ | 220V/50HZ |
| Rated power(kw) | 1.5 | 2 | 3 |
| Max. Temperature(°C) | 350 | 350 | 350 |
| GW(kg) | 18 | 24 | 33 |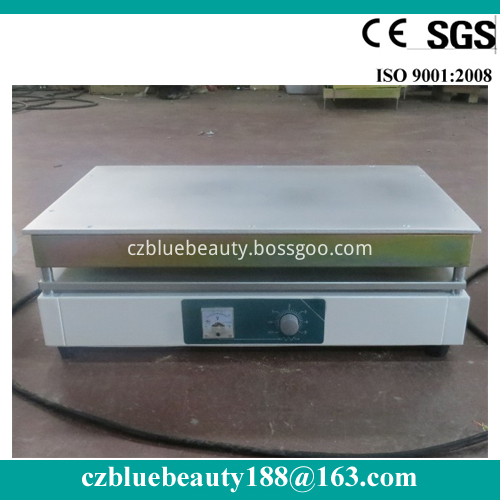 digital display Stainless steel hot plate
Model

Specifications
(mm)

Voltage(V)

Wave degree of temperature

Max temperature
(°C)

overall dimension
(mm)

DB-1

400*280

220V,50HZ

±2

350

540*280*165

DB-2

450*350

590*350*165

DB-3

600*400

740*400*165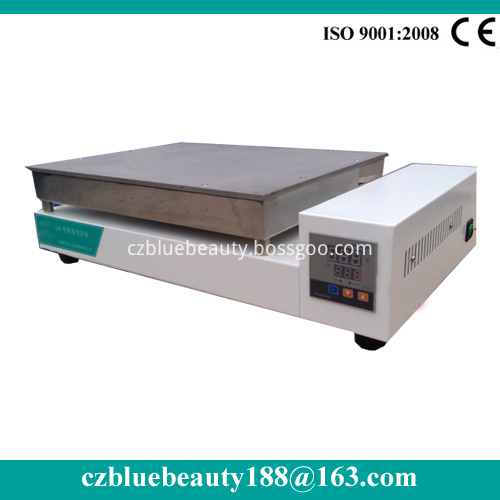 PACKING: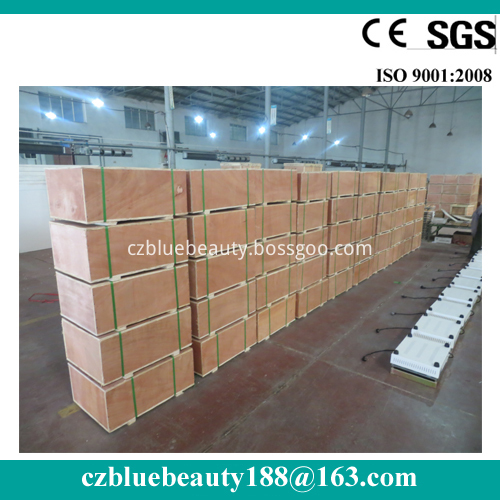 Factory photos: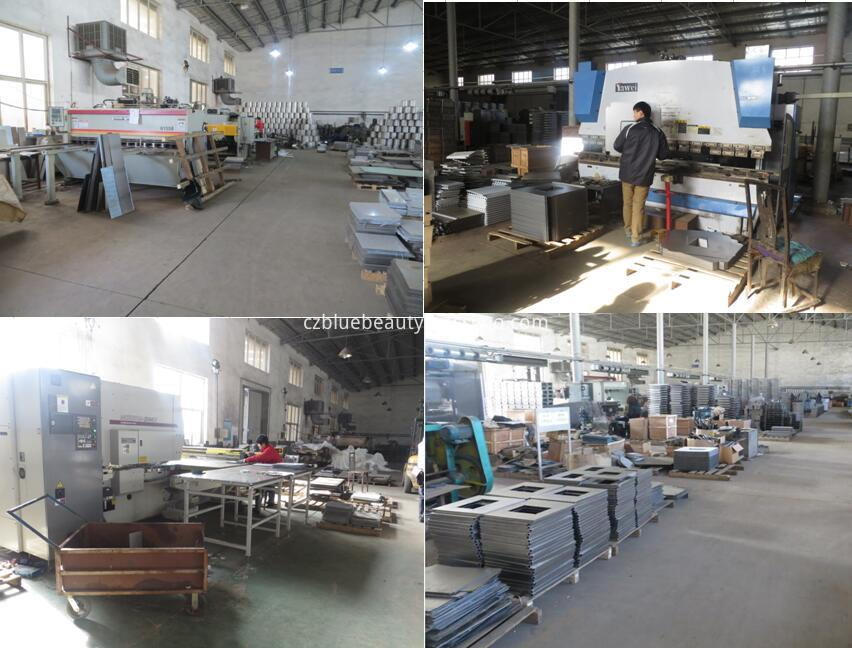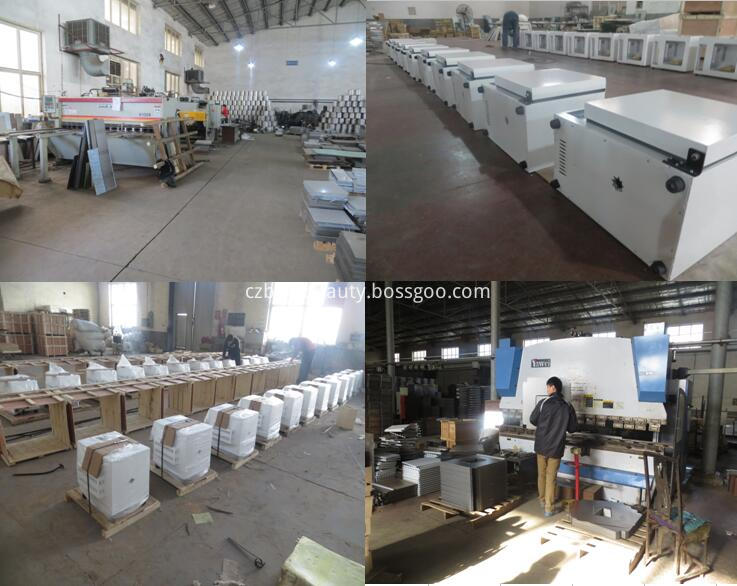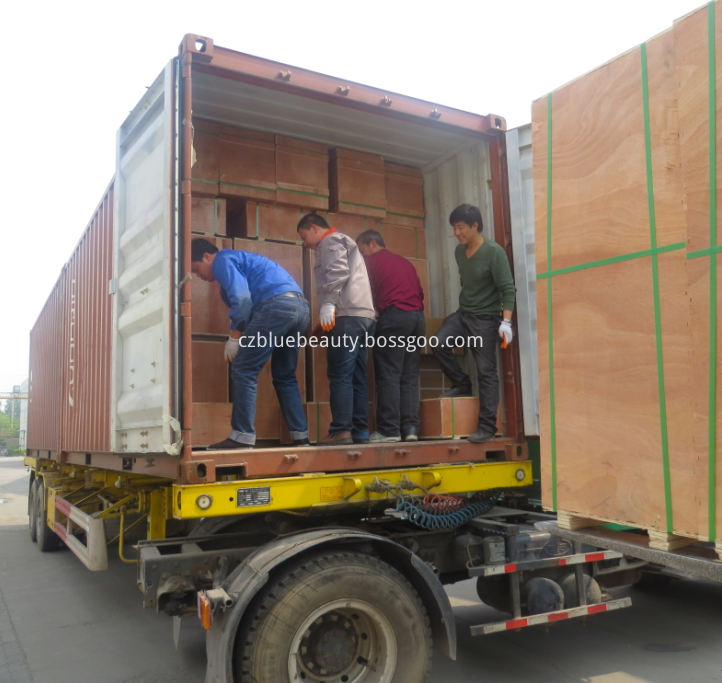 Heating Plate,Lab Heating Plate,Lab Hot Plate,Heater Plate
Cangzhou Blue Beauty Lab Instrument Co., Ltd. , https://www.czlabinstrument.com