Medical Device Regulatory Type:
Type 1
Medical Devices Reg./Record No.:
Rehabilitation Equipment
Application:
Home, Rehabilitation Centre
Feature:
Functional Rehabilitation
Specification:
43*33*28cm
Physiotherapy Leg Exercises medical equipment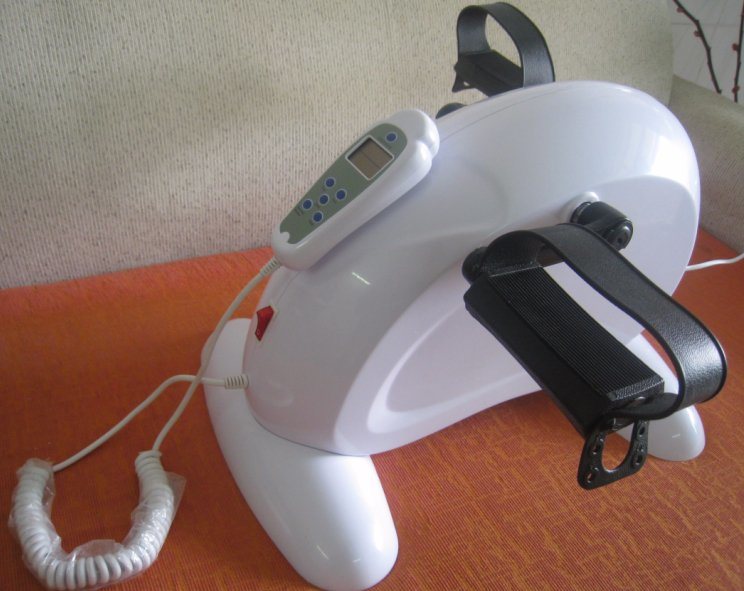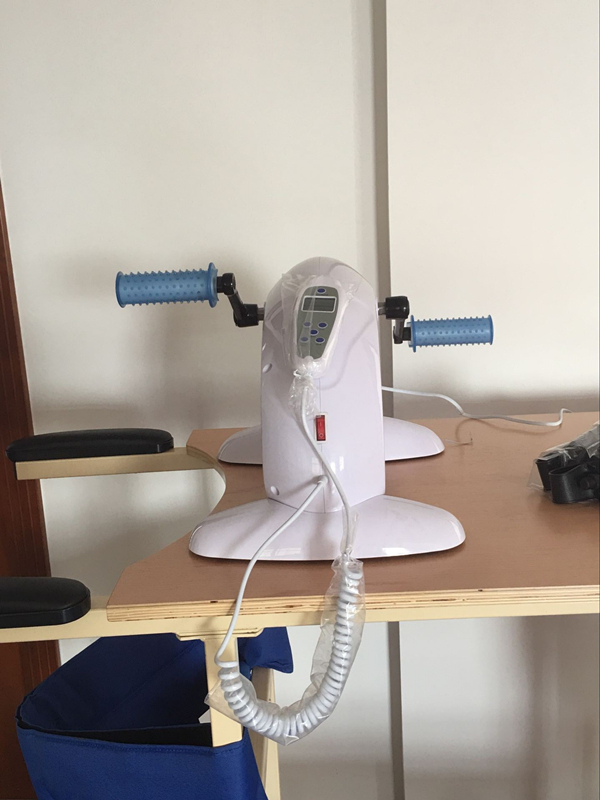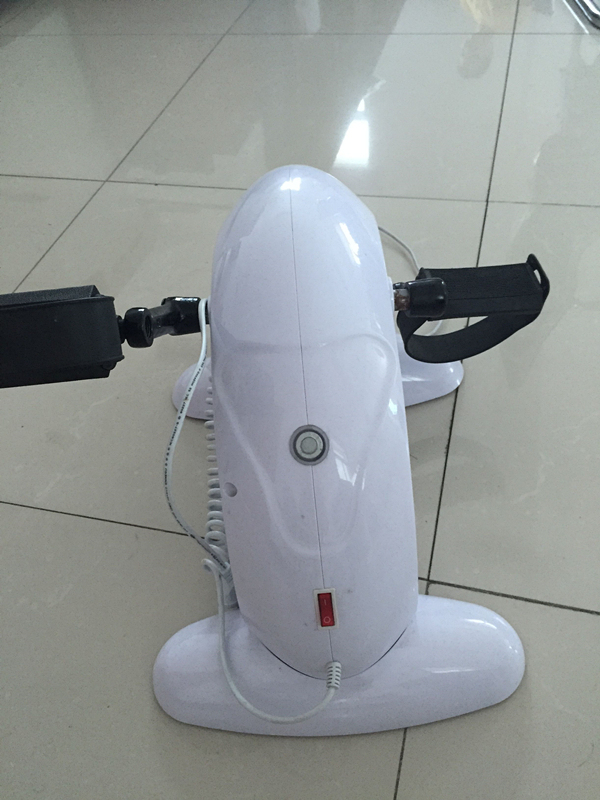 KD-ZXQ-08
 
Physiotherapy Leg Exercises medical equipment
Function:Â Can be adjusted with four speed, psitive inversion, LED screen for operation. Training on muscle strength of limbs, promoting blood circulation.
Specification:Â 43*33*28cm
 
| | |
| --- | --- |
| Type | Rehabilitation equipment |
| Product Name | Physiotherapy Leg Exercises medical equipment |
| Application | Home, rehabilitation centre |
| Function | for the Rehabilitation of lower limb |
| Size | 43*33*28cm |
| Color | Customized Colors |
| OEM | client's design is welcome |
| MOQ | 1pcs |
| Certificate | ISO |
| Feature | Rotation training apparatus |
| Port | Shanghai |
FAQ
1.Are you a factory or trading company?
    * Professional supplier of rehabilitation equipments;

    * Lowest factory price with good quality;
    * Low MOQ for start small business;
    * Provide sample to check quality;
    * Meet safety standard for Europe and other area;
    * Accept trade assurance order to protect buyer
2.Can you do ODM and OEM?
    * Yes,we do.
3.What is sample time and production time?
     * Existing sample 2days;
     * Customized sample 5-7days;
     * Production time 15-20days.
4.How to ship?
    * Sea freight,Air freight,express;
    * Cheapest way is sea freight.
5.How to place a order?
    * Place order with saler;
    * Make deposit payment;
    * Start mass production;
    * Update the state and informations of mass production for customers;
    * Mass productions are finished,inform customers to make the balance payment;
    * Delivery.
6.How to find service department?
    * Have any questions,please send us details and photoes to our service department;
    * Call us directly.
 
Other rehabilitation equipment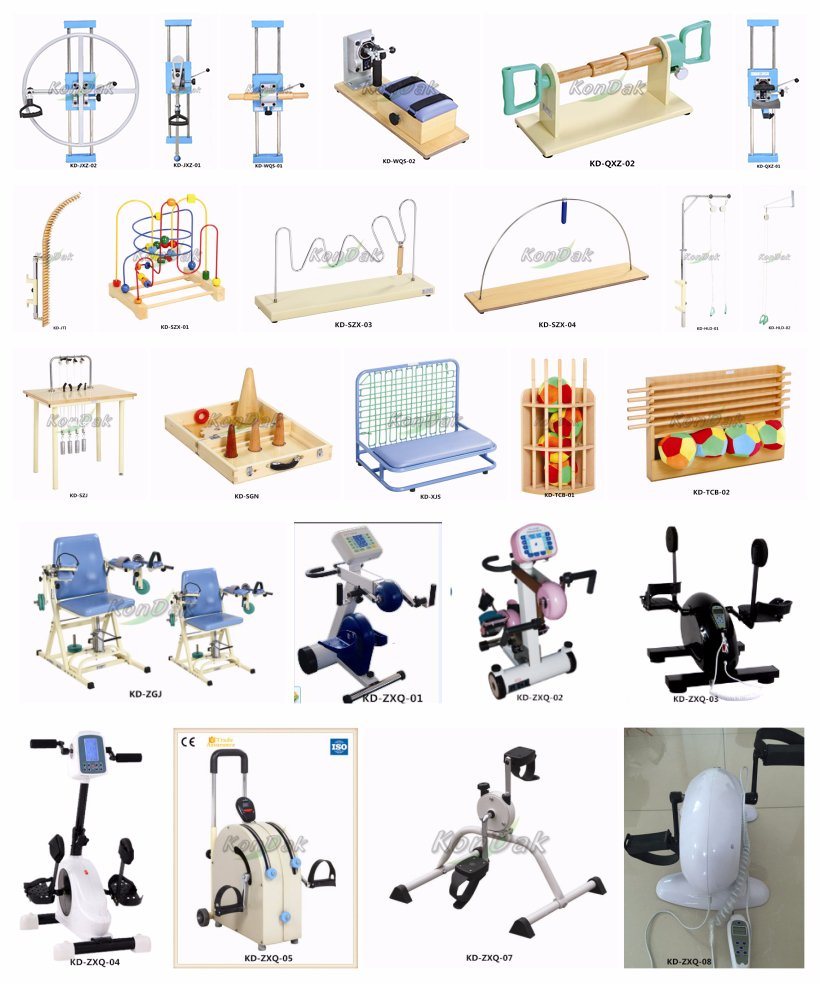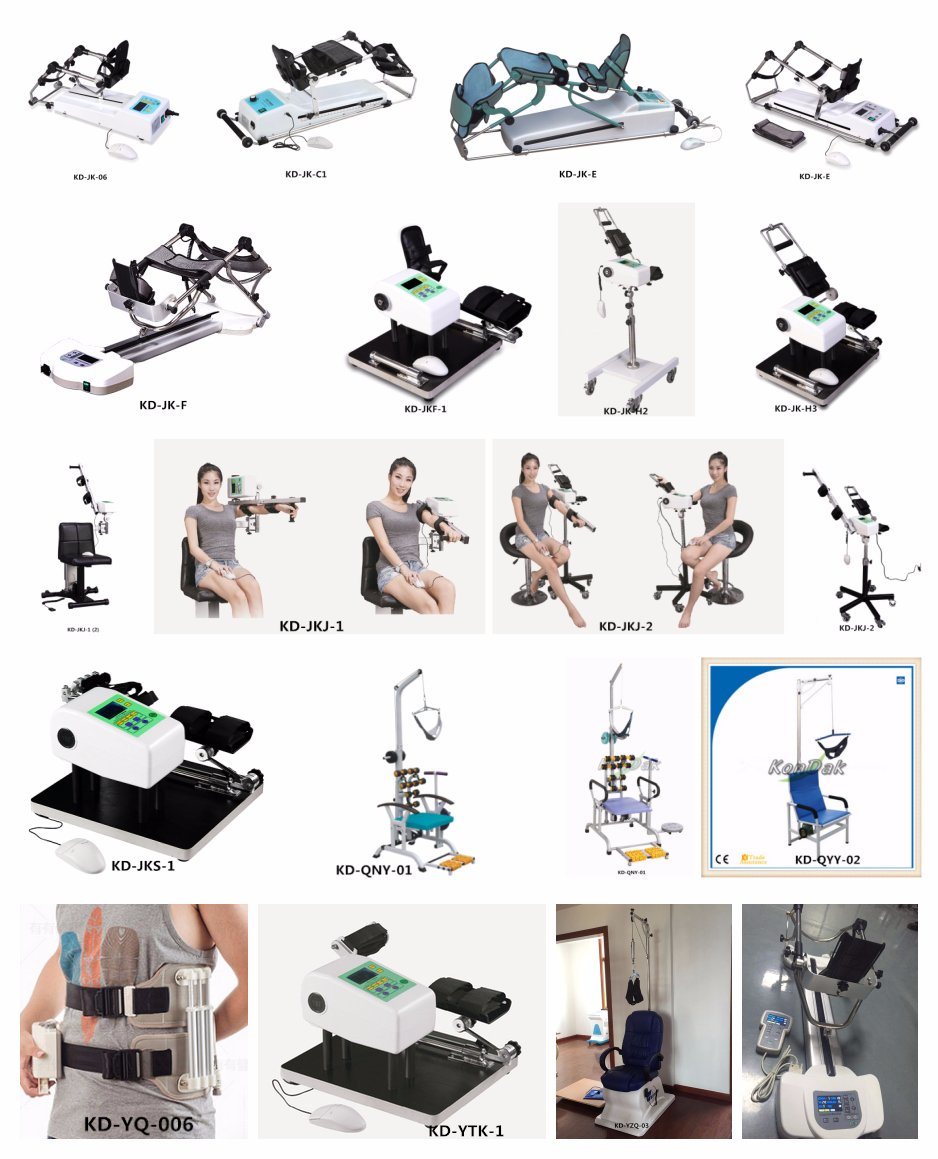 Company Information
Changzhou KonDak Medical Rehablitation Equipment Co.,Ltd 
        Changzhou KonDak Medical Rehablitation Equipment Co.,Ltd is a specialist in research and development,manufacturing and distribution of rehabilitation medicine equipment. It lies in Changzhou,which is one of the economically developed cities in China. The company has cultivated a high-quality management,R&D,marketing team pursuing the principle of Technology First,marketing Centered and committing to the advancemeng of rehabilitation medical equipment.
        The company's main products are balance system series, speech impediment series, nerve functional assessment series, psychological test series, traction series, exercise series, occupational therapy equipment, functional assessment series, training table series, assisted facilities series, wheelchairs and other equipment, exercise series for childen and so on,which are widely used in the fields of medical recovery ranging from treatment,precaution to training recovery.
             
Changzhou KonDak Medical Rehabilitation Equipment Co.,Ltd
Address: LuZhuang Industry Park, LiJiaTown, WuJin District, Changzhou City, JiangSu, China
Phone: +86 150 0612 0035
 
Welcome to our factory for checking and visiting!
  
Angle Grinder, angle grinder), also called grinding machine or plate mill, is used for glass fiber reinforced plastic cutting and grinding of a grinding tool. Angle grinder is a use of glass fiber reinforced plastic portable electric tools for cutting and polishing, brush is mainly used for cutting, grinding and grinding metal and stone, etc.
Angle grinder common model according to the use of attachment specification is divided into 100 millimeters (4 inches), 125 mm (5 inches), 150 mm (6 inches), 180 mm (7 inches) and 230 mm (9 inches), Europe and the United States use of small specifications more grinder is 115 mm. Angle classification compact mill grinder and large Angle grinder, compact Angle grinder, super light, with or without security configuration, meet the requirements of the diagonal mill; Big Angle grinder: difficult power strong, suitable for grinding and cutting operations. According to different grinding diameter and the applicable scope, compact Angle of grinding machine is divided into: WSB10-115 - t,, WSG10-125 - s, WSB14 WSG10-115-125 - t, WSG14-125, WSG14-125 - s, e, WSS14 WSG14-70-70,, WSG14 MSFV649-1-150. According to different grinding diameter and the applicable scope, compact Angle of grinding machine is divided into:, WSG25 WSG20-180-180, WSB20-180, WSB25-180 - x,, WSB20 WSG20-230-230, WSG25-230, WSB25-30 x
Use a lot of, carpenter, bricklayer's welders are used to. Installed on woodworking saw blade is a smart mobile woodworking saws, can deal with simple woodworking, a lot of installation of the floor master with it. Installed on the grinding wheel is a small portable grinding wheel cutter, cutting grinding small metal parts, metal processing such as stainless steel window and light boxes are made without it. Wouldn't it or make stone processing installation, can be installed marble cutting wheel, and a series of films, crystal, flowing wool, cutting, grinding, polishing all depends on it! To be sure, grinder design is used for grinding, sawing, cutting function is not the intent of the designer. Because of the high Angle grinder speed, the use of saw blade, cutting were not forcibly pressure, can't cut more than 20 mm thick hard material, otherwise once the card is dead, will cause the saw blade, cutting piece broken splash, bounce off or machine is out of control, light damage to the goods, or hurt! Please select above 40 teeth.
Angle Grinder
electric angle grinder, angle grinder, grinder
ZHE JIANG ULITE TOOLS MANUFACTURE CO.,LTD , http://www.ulitepowertool.com